Charge Code: TSP*RervationCounter or travel reservation 877-283-5585
What is TSP*RervationCounter and travel reservation 877-283-5585 on my credit card, debit and bank statements?
When the charge code TSP*RervationCounter appears on your credit card or bank statement, it typically indicates a transaction with Reservation Counter, a renowned platform for travel accommodation bookings.
For queries or further assistance related to this charge, you may directly get in touch with Reservation Counter using the following contact information:
Reservation Counter (a part of the TravelPass Group) Address:
4700 W Daybreak Parkway, Suite 100, South Jordan, UT 84009, USA
Customer Support:
1-844-202-9963
Contact Page: Reservation Counter Contact Page
Operating Hours: Available 24/7
Website: Reservation Counter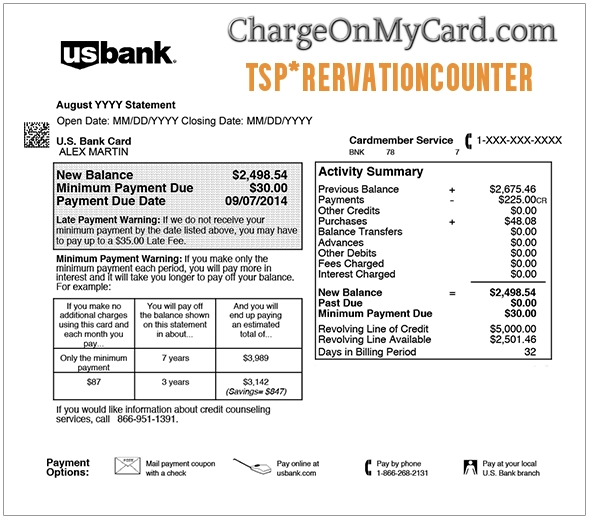 Companies similar to Reservation Counter that operate in the same domain include:
United Airlines
TSP Travel 8772835585
travel reservation 877-283-5585
Other Frequently Searched Charge Codes
Apart from TSP*RervationCounter, some other frequently searched charge codes that users often inquire about include:
Why Rely on ChargeOnMyCard.com?
At ChargeOnMyCard.com, we believe that financial transparency is vital. We've developed a comprehensive, user-generated database to shed light on baffling charges. Each entry is meticulously verified by live personnel, ensuring accurate, trustworthy, and up-to-date information. By fostering a community of users sharing experiences and insights, we aim to make your financial statements clearer and more understandable.
Disclaimer: The details provided in this post are based on the information available at the time of writing and might be subject to change. It's important to verify all charges on your accounts and report any unrecognized transactions to your bank or credit card provider right away. Chargeonmycard.com is a platform dedicated to consumer information, reviews, and complaints, and is not linked with Reservation Counter.