Charge Code: gnc.com pittsburgh pa or gnc 1-877-gnc-4700
Understanding the Charge: GNC # on Your Bill Statement
If you find a charge labeled "GNC #" on your checking, credit, or debit card statement, it represents a purchase from GNC Corp.
Charge Statement Code: GNC #
Contact Information for GNC Corp:
Official Address:
GNC Corp
300 Sixth Avenue, 2nd Floor
Pittsburgh, PA 15222
Phone Number: 412-288-4600
Customer Service: 877-462-4700
Website: gnc.com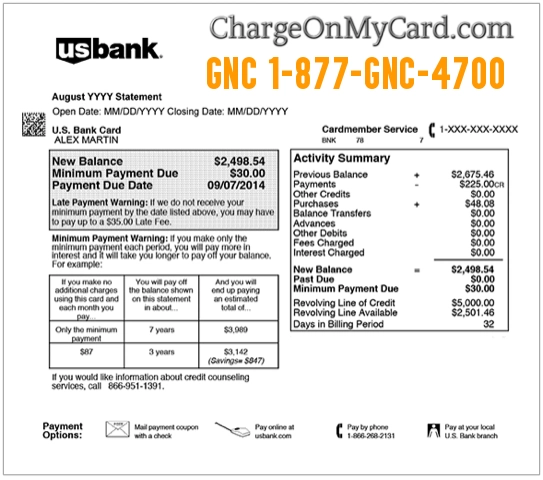 Related Charges
1-877-gnc-4700
gnc.com pittsburgh pa
Other Frequently Searched Charge Codes
Additional GNC Charge Codes:
Various charge codes could appear on your statement from GNC, depending on the specific nature of your purchase. If you need help with these, or if you have additional information to share, please comment below.
Also, remember to include links and company contact information for the benefit of other users.
Please review your bank and credit card statements regularly to verify all transactions. If you find a charge you don't recognize, it's important to take immediate action to resolve the issue.
Why Rely on ChargeOnMyCard.com?
At ChargeOnMyCard.com, we believe that financial transparency is vital. We've developed a comprehensive, user-generated database to shed light on baffling charges. Each entry is meticulously verified by live personnel, ensuring accurate, trustworthy, and up-to-date information. By fostering a community of users sharing experiences and insights, we aim to make your financial statements clearer and more understandable.
Disclaimer:
ChargeOnMyCard.com is not affiliated with the company. This platform is for informational purposes, providing reviews, feedback, ratings, and user complaints. All information is confirmed by a live person as of 2023. Please report any inaccuracies to the webmaster.