Have you recently spotted a charge from Wizz Services on your credit card or bank statement? You're not alone. Many users have reported similar queries, and we're here to provide clarity.
Deciphering the Wizz Services Charge on Your Statement
Wizz Services is associated with Wizz Air, a popular low-cost airline headquartered in Hungary. The company offers flights to various destinations primarily in Europe.
Wizz Air Contact Information:
Address: Laurus Offices, Kőér street 2/A, Building B, H-1103, Budapest, Hungary
Phone Number: +361 650 1497
Website: WizzAir.com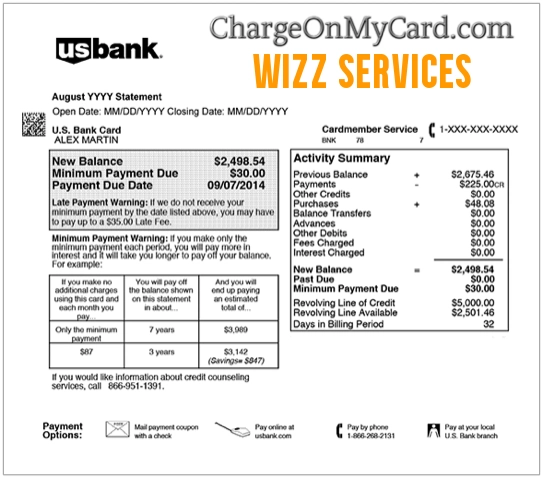 Related Charges:
GATE RETAIL WIZZ
WIZZ HAVIN
gateretail charge
wizz gate retail
Additional Charges You Might See on Your Statement:
Why Rely on ChargeOnMyCard.com?
At ChargeOnMyCard.com, we believe in the significance of financial clarity. Our extensive, user-contributed database demystifies puzzling charges. We meticulously verify each entry via live personnel to guarantee accuracy, reliability, and timeliness. By nurturing a community that shares experiences and insights, we hope to make your financial statements transparent and easy to interpret.
Disclaimer:
ChargeOnMyCard.com is not associated with Wizz Services or Wizz Air. This site serves purely informational purposes, including reviews, feedback, ratings, and user complaints. All details are verified by a real individual. Please alert the webmaster of any errors or discrepancies.