FRG*TEAMFANSHOP – What is this Charge on my Bill Statement?

Charge Statement Code: FRG*TEAMFANSHOP 
NBAStore Contact Information
Phone Number: 1-904-685-7839
Customer Service: 1-855-438-0683
Listed Number: 1-877-833-7397
Website: NBA Store
Email: Online Only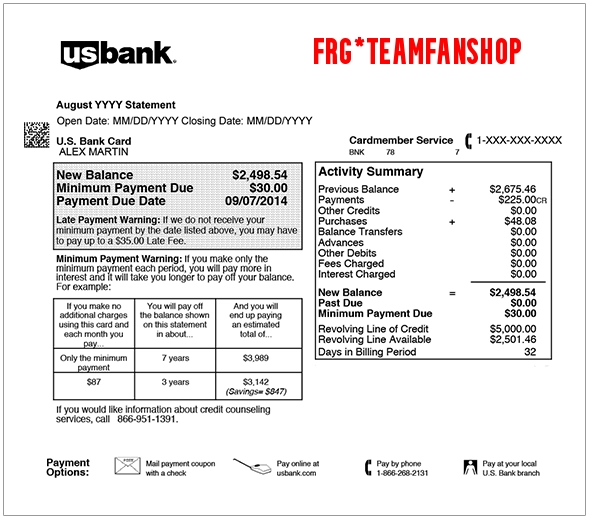 We think that the FRG*TEAMFANSHOP is for the NBAStore.com. Please confirm with your banking institution.
Can You Help With This Charge Code? Please Comment Below and Provide Links and Company Contact Information.