TLG*IDPROT may appear on your banking or credit card statement, see below for more information.
What is the TLG*IDPROT Charge?
The code tlg*idprot is associated with Trilegiant, a company part of the Affinion Group. This code is used by Trilegiant when charging your checking, credit, or debit card for purchases, most often related to identity protection services.
Company Contact Information:
Official Name: Trilegiant – Affinion Group
Address: C/O Customer Service, 6 High Ridge Park, Stamford, CT 06905
Phone Number: 1-800-282-3315
Customer Service: 1-800-282-3315
More about the TLG*IDPROT Charge:
If you find an unfamiliar charge with the statement code WF TLG IDPROT T or a similar variant on your account, it is likely from Trilegiant. This company is known for providing identity protection services and related products.
If you don't recognize the charge, we recommend contacting Trilegiant's customer service directly or your bank to clarify the transaction and ensure it's legitimate.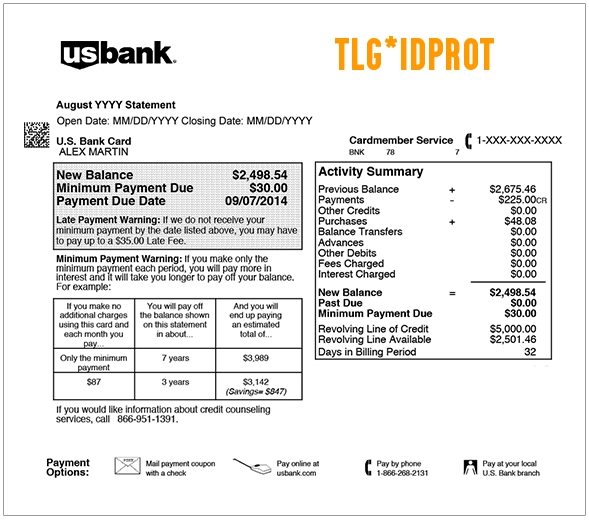 Other Commonly Searched Charge Codes:
tlg*idprot 877-8168243
tlg*idprot
tlg id protect
tlg id protection
Visa Check Card
Misc. Debit
CHKCARD
Why Rely on ChargeOnMyCard.com?
At ChargeOnMyCard.com, we believe that financial transparency is vital. We've developed a comprehensive, user-generated database to shed light on baffling charges. Each entry is meticulously verified by live personnel, ensuring accurate, trustworthy, and up-to-date information. By fostering a community of users sharing experiences and insights, we aim to make your financial statements clearer and more understandable.
Disclaimer:
ChargeOnMyCard.com is an independent platform providing information, reviews, feedback, ratings, and complaints about various charge codes. We are not associated with Trilegiant – Affinion Group. Our information is verified, but we recommend reaching out to the relevant company or your bank for the most precise assistance. Please report any errors to our webmaster.