Charge Code: ESH TECH PROTECT PREM
What Does ESH TECH PROTECT PREM Device Protection 855-562-1955 Mean on My Bank Statement?
If you've spotted ESH TECH PROTECT PREM on your card or bank statement, it refers to a charge from BrightStar Device Protection, previously known as eSecuritel and now acquired by LikeWize. This company is a provider of mobile phone insurance that's often bought through mobile phone retailers. Some users have reported receiving a brightstar device protection check.
BrightStar Service Protection Contact Information:
 Brightstar Device Protection, Now Likewize Device Protection, LLC: Brightstar Device Protection, 1900 W Kirkwood Blvd Suite 1600C Southlake, TX 76092
Brightstar Service Protection Phone Number: 844-400-0452
LikeWize Customer Service: 1-877-412-5191
Brightstar device protection refund: 1-855-562-1955
BrightStar: 8555621955
Website: LikeWize
Email: support@brightstar.com
Understanding BrightStar Device Protection Charge Codes:
When BrightStar Device Protection charges your account, it may use several charge codes. If you've made payments or purchases, you might notice any of the following codes on your statement:
TECH PROTECT
device protection 855-562
device protection 855-562-1955 on
ESH TECH PROTECT PREM POS PUR
ESH TECH PROTECT PREM POS PURCH
ESH TECH PROTECT PREM POS PURCHASE
ESH TECH PROTECT PREM POS REFUND
ESH TECH PROTECT PREM PRE-AUTH
ESH TECH PROTECT PREM PENDING
ESH TECH PROTECT PREM Visa Check Card
ESH TECH PROTECT PREM Misc. Debit
ESH TECH PROTECT PREM CHKCARD
Other Frequently Searched Charge Codes
In addition to ESH TECH PROTECT PREM, there are other charge codes that users often look up, such as:
LNK Spotify USA
AMAZON WEB SERVICES AWS.AMAZON.CO WA
SQ *CASH APP CASH APP.COM CA
Why Rely on ChargeOnMyCard.com?
At ChargeOnMyCard.com, we believe that financial transparency is vital. We've developed a comprehensive, user-generated database to shed light on baffling charges. Each entry is meticulously verified by live personnel, ensuring accurate, trustworthy, and up-to-date information. By fostering a community of users sharing experiences and insights, we aim to make your financial statements clearer and more understandable.
Disclaimer
This website has no affiliation with BrightStar Device Protection or any other company mentioned. The purpose of this content is to provide consumer information, reviews, and complaints for reference and assistance. Always contact your bank or the respective company for official information about any charges on your statement.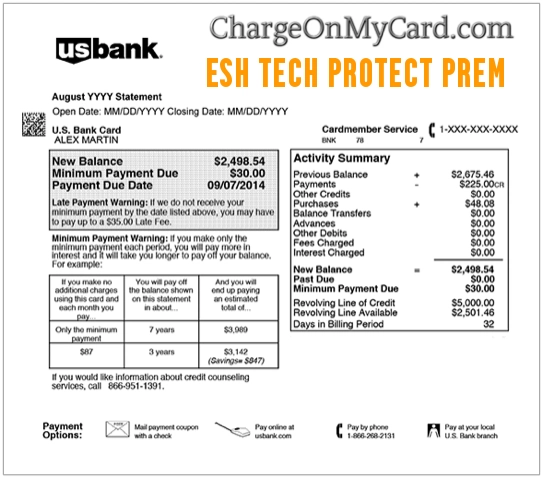 What is brightstar device protection?
eSecuritel, now Brightstar Device Protection, and now acquired by likewize provides phone and device protection programs for subscribers around the globe.