BVD*BEENVERIFIED COM is listed on my banking and credit card account statements. What is this charge?
Charge Statement Code: BVD*BEENVERIFIED COM
BVD*BEENVERIFIED COM may appear on your AMEX, Visa, Mastercard, Discover Card, debit Card, or banking statement.
This charge is from BeenVerified. Their contact information is listed below.
BeenVerified
MSC – 149098
P.O. Box 105168
Atlanta, GA 30348-5168
Customer Support: 1-866-885-6480
Email: support@beenverified.com
Hours: Open daily 6 am – 11:30 pm EST
Website: BeenVerified.com
Can You Help With This Charge Code? Please Comment Below and Provide Links and Company Contact Information.
Other Charge Codes:
BVD BeenVerified com
BEENVERIFIED*COM
BVD*BEENVERIFIE
BVD BEENVERIFIED.COM
BVD*BEENVERIFIED.COM888
BEENVERIFIED*CO
BVD*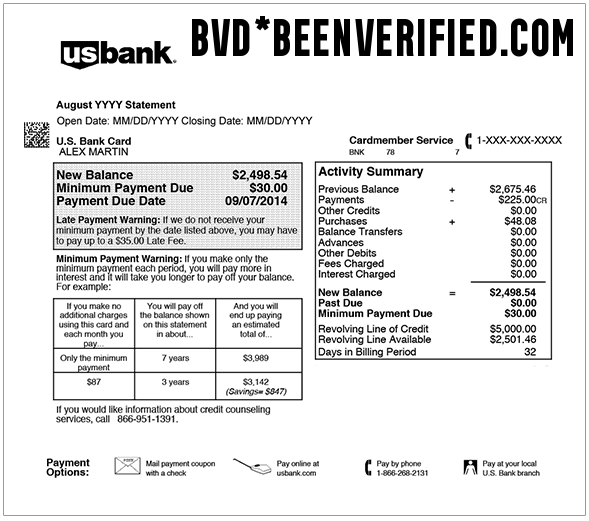 Chargeonmycard.com is not associated with MSC or BeenVerified. This website is for consumer information, reviews, and complaints only.