If you've noticed a charge labeled 'Ach Comn Cap Apy f1' on your credit card or bank statement, this is related to transactions made through Bread Financial, previously known as Comenity and Alliance Data.
Discover Bread Financial The Company Behind: Ach Comn Cap Apy f1
Bread Financial, formerly Comenity, is a comprehensive financial service that many businesses utilize for their transactions. If you see 'Ach Comn Cap Apy f1' on your statement, it's likely that you've made a purchase from one of the many businesses that partner with Bread Financial.
Bread Financial Contact Details:
Address: PO Box 183003, Columbus, Ohio 43218, USA
Customer Support: 888-332-4728
Hours: Available 24/7
Website: Bread Financial
Partner Stores and Businesses of Bread Financial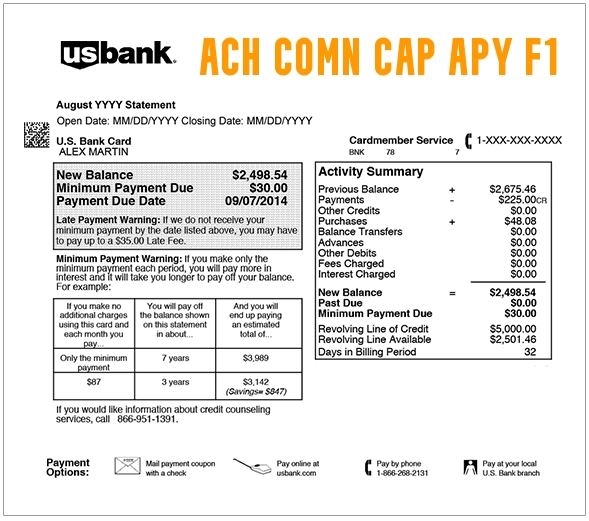 Related Charges – Bread Financial
Here are some other charges you may see related to Bread Financial:
comn cap apy f1 auto pay
ach debit comn cap apy f1
comb cap apy f1
web comn cap apy f1
comn cap apy f1 800-395-5714
comn cap auto pay
common cap apy
Popular Stores and Businesses that use Bread Financial
Bread Financial's vast network includes a plethora of stores and businesses. Here are some of the most popular or frequently searched businesses in their network:
AAA Credit Card
Bed Bath & Beyond
Big Lots Credit Card
Blue Nile Credit Card
Boscov's Credit Card
Eddie Bauer Credit Card
Express Credit Card
Forever 21 Credit Card
GameStop PowerUp Rewards Credit Card
IKEA Credit Card
J.Crew Credit Card
New York & Company RUNWAYREWARDS Credit Card
Overstock Store Credit Card
Sephora Credit Card
The Children's Place My Place Rewards Credit Card
Victoria's Secret Credit Card
Wayfair Credit Card
Other Charges You May Encounter on Your Credit Card Statement:
COMENITY
AMDB
DLX for BUSINESS
WW INT Digital
Why Rely on ChargeOnMyCard.com?
At ChargeOnMyCard.com, we believe that financial transparency is vital. We've developed a comprehensive, user-generated database to shed light on baffling charges. Each entry is meticulously verified by live personnel, ensuring accurate, trustworthy, and up-to-date information. By fostering a community of users sharing experiences and insights, we aim to make your financial statements clearer and more understandable.
Important Disclaimer
ChargeOnMyCard.com is not affiliated with Bread Financial, Comenity, or Alliance Data. The purpose of this website is solely to provide information, reviews, feedback, ratings, and complaints. As of July 2023, the information on this page has been verified by a live representative. If you notice any errors, please report them to our webmaster.