Charge statement code "Homestead may appear on your bank or credit card statements.
What is the Homestead Charge on My Credit Card Statement?
When you see the charge statement code "Homestead" on your banking or credit account, it typically means that Homestead Technologies Inc. has initiated a transaction. This company is primarily involved in providing website building and web hosting services.
Contact Homestead Technologies
Should you need to reach out to Homestead Technologies, you can use the following contact details:
Official Address: Homestead Technologies, Inc., 100 Marine Parkway Suite 275, Redwood City, CA 94065, USA
Phone Number: 1-800-710-1998
Customer Service: 1-800-710-1998
Website: Homestead
If you recognize this charge and it aligns with your use of Homestead's services, then there is likely no cause for concern. However, if the charge appears unfamiliar, you should contact Homestead Technologies directly or your bank for further information.
Other Frequently Searched Charge Codes
Several other charge codes often puzzle account holders. These might include codes from companies offering similar services to Homestead, such as Godaddy, Google, or even seemingly obscure codes like AWS Amazon, Shopify, or Dropbox. It's always crucial to identify these charges to ensure they're valid.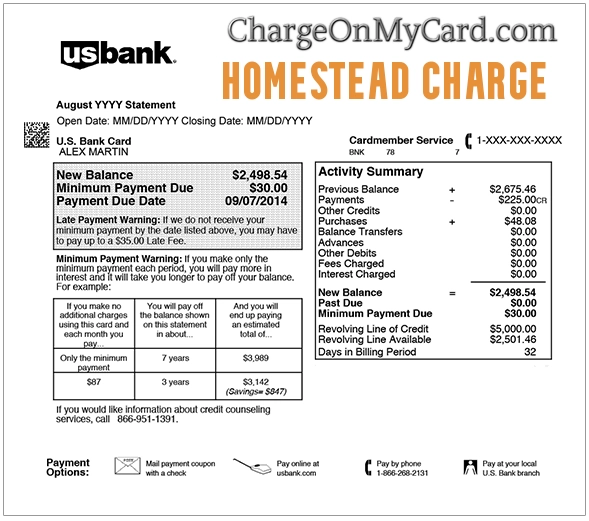 Why Rely on ChargeOnMyCard.com?
At ChargeOnMyCard.com, we believe that financial transparency is vital. We've developed a comprehensive, user-generated database to shed light on baffling charges. Each entry is meticulously verified by live personnel, ensuring accurate, trustworthy, and up-to-date information. By fostering a community of users sharing experiences and insights, we aim to make your financial statements clearer and more understandable.
Disclaimer
Please note, this website is not associated with Homestead Technologies Inc. or any of the other mentioned companies. This content aims to provide consumer information, reviews, and complaints for reference and assistance purposes. Always consult your bank or the respective company for official information regarding any charges on your statement.