GOOGLE *SUPERCELL GOOGLE.COM/CH CA is the Google Supercell Charges on Credit Card:
What is this Charge: Google Supercell Charge on Your Bank or Credit Card Statement?
When you have made a purchase from Supercell games via Google Play. Supercell is a mobile gaming company based in Finland, famous for games such as Clash of Clans, Boom Beach, Clash Royale, and HayDay.
Contact Information for Supercell and Google Pay
For any inquiries, issues, or refunds, you can contact Supercell or Google Pay using the following details:
Supercell
Address: Itämerenkatu 11-13, 00180 Helsinki, Finland
Website: Supercell
Google Pay
Phone Number: 1-855-836-3987
Other Frequently Searched or Related Charge Codes
Additionally, you might find these charge codes in your banking or credit card statement, which are either related to Supercell games or frequently searched by users:
GOOGLE *Clash of Clans GOOGLE.COM/CH CA
GOOGLE *Boom Beach GOOGLE.COM/CH CA
GOOGLE *Clash Royale GOOGLE.COM/CH CA
GOOGLE *HayDay GOOGLE.COM/CH CA
HXPayments Charges
PROGRESSIVE
THE HARTFORD AARP
1600 GOOGLE
Why Rely on ChargeOnMyCard.com?
At ChargeOnMyCard.com, we believe that financial transparency is vital. We've developed a comprehensive, user-generated database to shed light on baffling charges. Each entry is meticulously verified by live personnel, ensuring accurate, trustworthy, and up-to-date information. By fostering a community of users sharing experiences and insights, we aim to make your financial statements clearer and more understandable.
Disclaimer:
ChargeOnMyCard.com is not affiliated with the Google or Supercell. This platform is for informational purposes, providing reviews, feedback, ratings, and user complaints. All information is confirmed by a live person as of July, 2023. Please report any inaccuracies to the webmaster.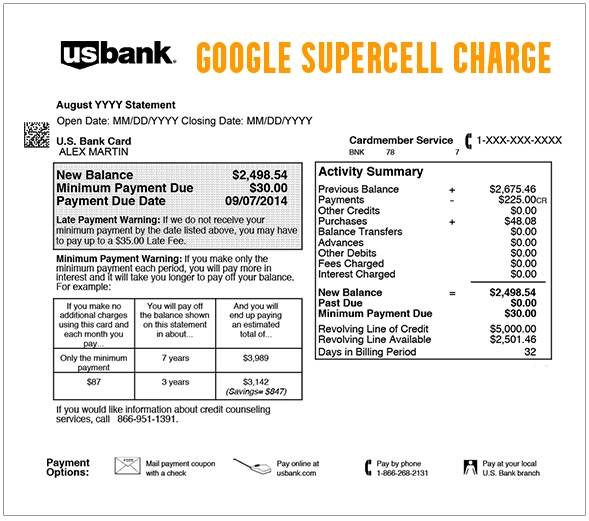 Can You Help With These Charge Codes?
If you have additional information or need assistance with these charge codes, please leave a comment below. Provide any links and company contact information you may have.
Please note that this post is not associated with Supercell or Google Pay. It's intended for consumer information and discussion purposes only.
What is google supercell on my bank statement
when you have made a purchase from Supercell games via Google Play. Examples include Clash of Clans