You may encounter this code on your banking statement: HNDISCOVER ST728 CLEVELAND OH
Charge Statement Code: HNDISCOVER ST728 CLEVELAND OH
Official Contact Information:
Hudson Booksellers
Phone Number: 1-855-603-2367
Website: https://www.hudsonbooksellers.com/
Email: books@hudsonbooksellers.com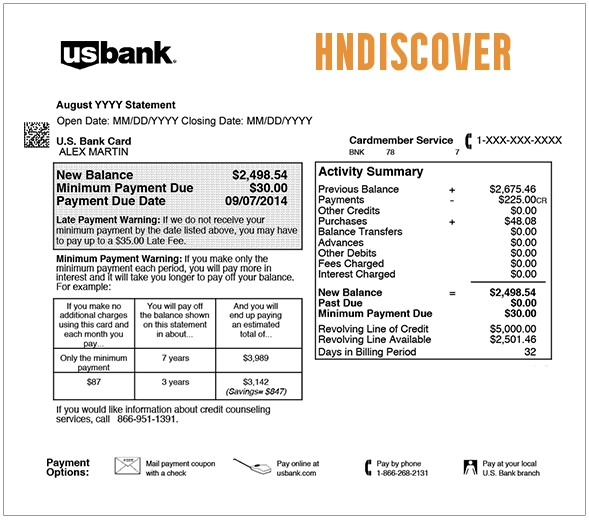 Potential Charges Noticed on Your Bank Statements
Customers are advised to be vigilant and keep an eye out for various charges that could appear on their bank records. Transactions may come from the following entities:
Regularly checking and understanding your bank statements can help you identify and address any unexpected charges promptly.
Understanding the Charge:
HNDISCOVER ST728 CLEVELAND OH is the charge code used by Hudson Booksellers when charging your checking, credit, or debit card for purchases. If this code appears on your statement, it indicates a transaction made with Hudson Booksellers, specifically at their store location in Cleveland, OH.
Decoding Your Charge:
If you see a HNDISCOVER ST728 CLEVELAND OH charge on your statement and it's unfamiliar, consider the following actions:
Review Your Transactions: Reflect on any recent purchases you've made at Hudson Booksellers. The charge might be associated with these transactions. Contact Customer Service: If the charge still seems unfamiliar, reach out to Hudson Booksellers' customer service via the provided phone number or email for further clarification.
Share Your Insights:
Your insights and experience can help others better understand their financial statements. If you have any additional information or insights regarding the HNDISCOVER ST728 CLEVELAND OH charge, we encourage you to share them in the comments below.
Conclusion:
Although merchant charge codes like HNDISCOVER ST728 CLEVELAND OH can initially be puzzling, understanding what they signify can help you better manage your financial statements. Always stay vigilant and don't hesitate to seek clarification for any unfamiliar charges.
Why Rely on ChargeOnMyCard.com?
At ChargeOnMyCard.com, we believe that financial transparency is vital. We've developed a comprehensive, user-generated database to shed light on baffling charges. Each entry is meticulously verified by live personnel, ensuring accurate, trustworthy, and up-to-date information. By fostering a community of users sharing experiences and insights, we aim to make your financial statements clearer and more understandable.
Disclaimer:
The information provided in this article is for informational purposes only and does not constitute financial or legal advice. Always contact the merchant or service provider directly for accurate and personalized assistance regarding specific charges. Please report any errors to the webmaster.