amazon.com seattle wa charge may appear on your banking or credit card statement, see below for more information.
What is the Charge Code on my Credit Card: AMAZON.COM
If you've spotted a charge labeled AMAZON.COM on your bank statement, it denotes a transaction processed by Amazon.com. Amazon uses this code when charging your checking, credit, or debit card for any purchases you've made.
Contact Information for Amazon.com, Inc.
Official Address:
Amazon.com, Inc.
410 Terry Avenue North
Seattle, WA 98109, USA
Phone Number:
General Enquiries: 1-206-266-1000
Customer Service: 1-800-201-7575
Official Website:
amazon.com
Frequently Searched Charge Codes:
If you have any questions or concerns about this charge, please contact Amazon's customer service for further assistance. It's important to regularly check your bank statements and promptly report any unrecognized transactions.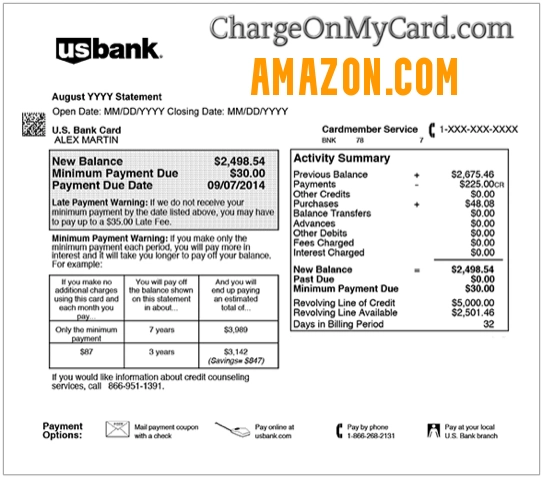 Why Rely on ChargeOnMyCard.com?
At ChargeOnMyCard.com, we believe that financial transparency is vital. We've developed a comprehensive, user-generated database to shed light on baffling charges. Each entry is meticulously verified by live personnel, ensuring accurate, trustworthy, and up-to-date information. By fostering a community of users sharing experiences and insights, we aim to make your financial statements clearer and more understandable.
Disclaimer:
Please note that we're an independent entity providing assistance with understanding bank charge codes. We're not associated with Amazon.com or any other merchants mentioned. If you need specific help with charges from Amazon.com or any other company, please contact their customer service directly.